Attorney Joe Russo Attends the Nhaj Annual Awards Banquet
At the New Hampshire Association of Justice's annual awards banquet, our own Attorney Joe Russo joined some of the finest trial lawyers in New Hampshire to welcome the new Board of Governors and award those in their ranks who had exhibited a commitment to excellence in their law practices. The event, held at the Manchester Country Club in Bedford, honored 6 attorneys with recognition for their work and began the 2017-2018 service of the new governing board. NHAJ believes in using the law to protect those who have been wronged and serving as the voices of victims in the fight for justice.
At Granite Law Group, we highly value community involvement and seek to surround ourselves with like-minded individuals. Attorney Russo joined the NHAJ for this purpose and is looking forward to staying connected with other trial attorneys that exemplify excellence in the pursuit of justice through the legal system. The NHAJ has spent the past 35 years helping attorneys develop their skills and providing resources to help members fight for their clients' rights. The organization offers educational opportunities and networking with other attorneys who believe in defending constitutional rights and fighting for justice.
About Attorney Joe Russo
A managing partner and the owner of Granite Law Group, Mr. Russo has devoted his career to representing injured clients. He has earned his reputation for zealous representation by regularly securing high six figure recoveries for clients and successfully fighting for verdicts that heavily favor his clients. His career experience is varied, giving him the knowledge and skill to fight you your case, no matter how complex.
Attorney Russo has been selected as one of the Top 10 Attorneys Under 40 for New Hampshire in 2014, 2015, and 2017, as with as a 2017 Super Lawyers Rising Star. He is an active member of several professional organizations, including the Massachusetts Academy of Trial Attorneys, Massachusetts Bar Association, the New Hampshire Bar Association, and the New Hampshire Association for Justice.
Contact Granite Law Group to learn more about our commitment to justice for our local community.
Client Reviews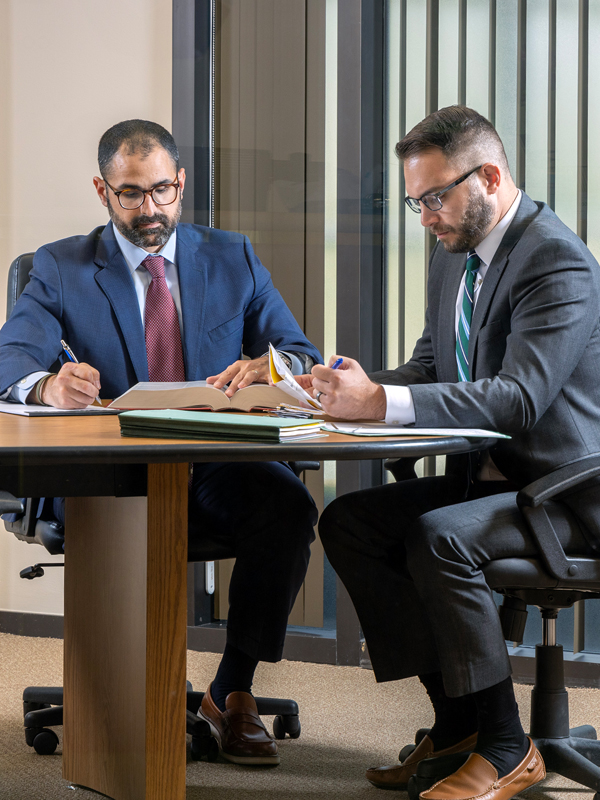 Contact Us
Fill out the form or call us at (603) 883-4100 to schedule your free consultation.