Attorney Joe Russo Named 2018 New England Super Lawyers Rising Star
Our Team at Granite Law Group Celebrates Attorney Russo's Latest Achievement
Our legal staff at Granite Law Group rally around a common commitment to the good of average people. Our firm's owner and managing partner, Attorney Joe Russo , shares our commitment to providing top-tier legal assistance for people in need and positive results for those with serious injuries. As a reflection of his dedication to the success of his clients, he is being recognized as one of New England's top personal injury attorneys under 40.
How Did Russo Become a Super Lawyers Rising Star?
During the Rising Stars selection process, Super Lawyers accepts nominations from candidates' peers in the legal field. (Nominees cannot self-nominate or ask others to nominate them for this award.) After being nominated for a spot on the Rising Stars list, Super Lawyers researchers looked into Russo's verdicts, experience, clients, and other aspects of his legal practice and deemed his work to be outstanding. Then came peer evaluation by a blue-ribbon panel of accomplished personal injury attorneys.
At the end of it all, Russo was selected as one of New England's best personal injury lawyers under 40 years old. He shares this honor with less than 2.5 percent of all personal injury lawyers in the region.
Skilled, Renowned Personal Injury Lawyers in New Hampshire
At the Granite Law Group, we talk a big time, and we deliver, too. Plenty of lawyers talk tough but don't have the skill to negotiate and help you get the compensation you need to afford the costs of your injury—but not our New Hampshire personal injury lawyers. In addition to helping you build a strong case and refusing to accept unreasonably low offers, we will do everything in our power to resolve your case out of court and/or resolve the issue at hand as soon as possible.
Injured? Let us come alongside and provide you with the legal counsel you need. Call (603) 883-4100 today or contact us to schedule your complimentary consultation.
Client Reviews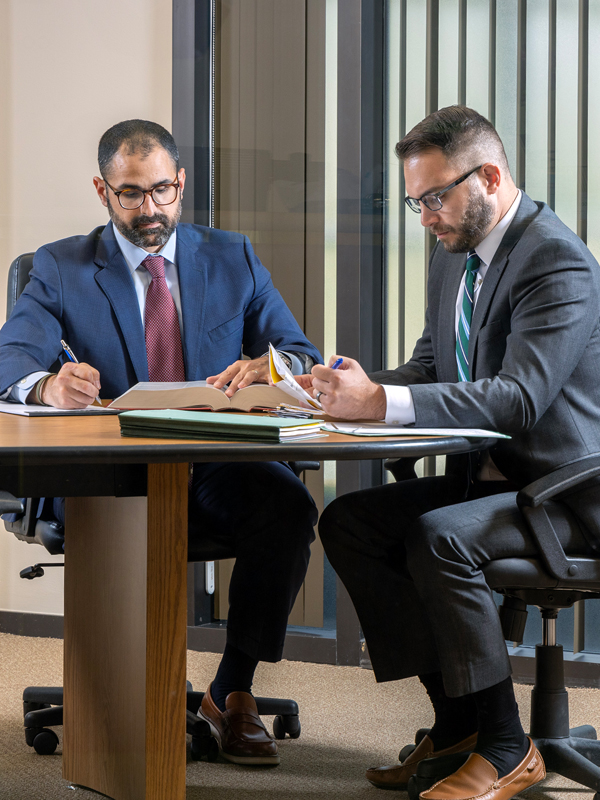 Contact Us
Fill out the form or call us at (603) 883-4100 to schedule your free consultation.