Attorney Joe Russo Recognized as One of "Top 40 Under 40" Lawyers
Granite Law Group is proud to announce that attorney Joe Russo has been admitted into The National Trial Lawyers: Top 40 Under 40 for 2018. The National Trial Lawyers Association (NTLA) is an invitation-only organization comprised of premier trial lawyers from across the country who have demonstrated superior qualifications of public profile, reputation, influence, achievement and stature.
Membership is extended solely to a select few of the most qualified attorneys from each state. Invitees must exemplify superior qualifications, trial results, and leadership as a young lawyer under the age of 40. Selection is based on a thorough multi-phase objective process that combines peer nominations with third-party research. According to the NTLA, the final result is the most comprehensive, credible and impressive list of leading lawyers from across the United States.
About Joe Russo
Attorney Joe Russo is the owner and managing partner of the Granite Law Group. After a distinguished career as a trial attorney with a notable New York City plaintiff's law firm, he moved to New England in 2012 to carve his own path in the personal injury world. Joe received his BA from Lafayette College in 2003 and JD from St. John's University School of Law four years later.
In 2014, 2015, and 2017, Mr. Russo was selected as one of the Top Ten Attorneys Under 40 in the State of New Hampshire by the National Association of Personal Injury Attorneys. Joe is also an active member of Massachusetts Academy of Trial Attorneys (MATA), the Massachusetts Bar Association (MBA), and the New Hampshire Bar Association (NHBA). He was also recently named to the 2017 Super Lawyers Rising Stars.
Contact Granite Law Group Today
Granite Law Group is dedicated to handling serious and catastrophic injury cases involving car accidents, truck wrecks, motorcycle crashes, medical malpractice, slip and falls, dog bites and wrongful deaths. Our clients have been awarded millions of dollars over the 30 years we have been in practice. If you need compensation for medical bills, lost wages and pain and suffering, contact our New Hampshire personal injury attorneys today.
Call (603) 883-4100 or contact us online for a free consultation.
Client Reviews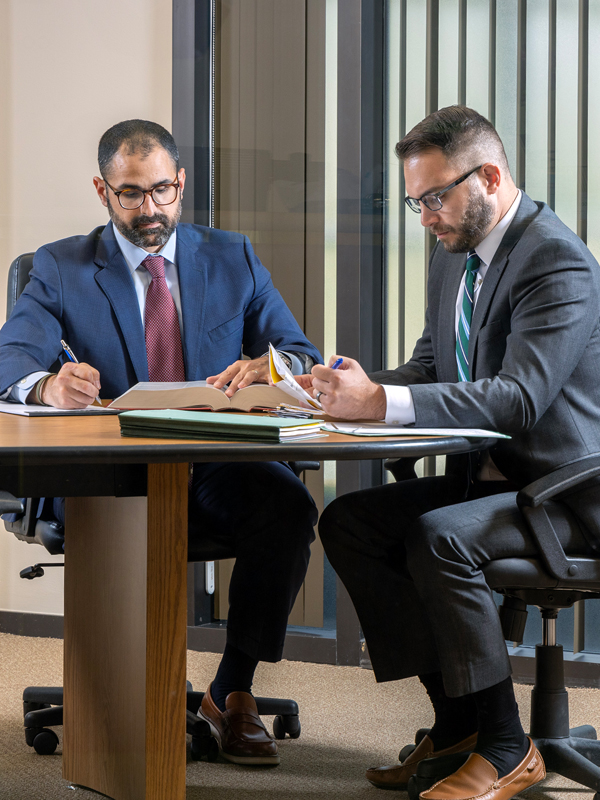 Contact Us
Fill out the form or call us at (603) 883-4100 to schedule your free consultation.