Blizzard of 2013: Accident Related Fatalities
After this weekend's Blizzard of 2013, or Nor'easter Nemo, most of New England sustained snow fall accumulations in excess of 2 feet. Coastal flooding affected towns on the seacoast especially on the Massachusetts coast and the Cape. Monday's additional precipitation only added insult to injury, making the snow that many were still trying to remove from roads and walkways into a heavy and icy mess.
The storm proved fatal for some. There was an estimated 18 deaths across the region from the storm. There were several heart attacks due to snow removal/shoveling and health related issues but the rest of the deaths were accident related. In Connecticut, a woman in her 80s was clearing snow when she was fatally struck by a hit and run driver In New York, a 23 year old man who was plowing his driveway with a farm tractor drove off the edge of the road and was killed. Another driver lost control of his vehicle and fatally struck a 74 year old man. In Maine, a 75 year old man became disoriented in the white-out conditions and crashed into a tree. He subsequently drove into the Penobscot River and was later found dead. Maine also experienced a 19 car pile-up on I-295.
In Massachusetts there were two deaths attributed to carbon monoxide poisoning. A young teenage boy succumbed to carbon monoxide poisoning while sitting in a snowed-in car in Boston. His father was outside the car trying to shovel the car out at the time. Another man in Boston also died of carbon monoxide poisoning in a snowed-in vehicle. Additionally two other children were hospitalized from carbon monoxide poisoning after being placed in a running car in the snow but they are expected to survive. Two people also died of carbon monoxide poisoning in Connecticut. A young couple was found dead in their snowed in vehicle which was parked in a driveway.
In New Hampshire, when the storm first moved into the area, a man was killed in a crash in Auburn when he lost control of his vehicle and crashed into an oak tree. Also in New Hampshire, on Sunday, after the storm but while road conditions were still far from ideal, a man in New Ipswich lost control of his vehicle on Rt 124 and crashed into the woods. His car subsequently caught fire. It is assumed that he died from the impact before the fire even started.
Unfortunately the last of the hazardous weather has not yet passed us. Another storm is due on Thursday that may, according to the latest reports, bring up to 5 inches of snow. Combined with the already hazardous conditions of high snow banks, black ice, and improperly or inadequately removed snow, there may be more fatalities and accidents to come.
Additionally, our region's dedicated snow plow operators have been working nearly around the clock for days to do their best to keep the roads cleared. Fatigue is starting to set in and it is now becoming more dangerous for these operators to be driving these plows. Be sure to keep a wide berth from a snow plow. Do not follow too closely.
Client Reviews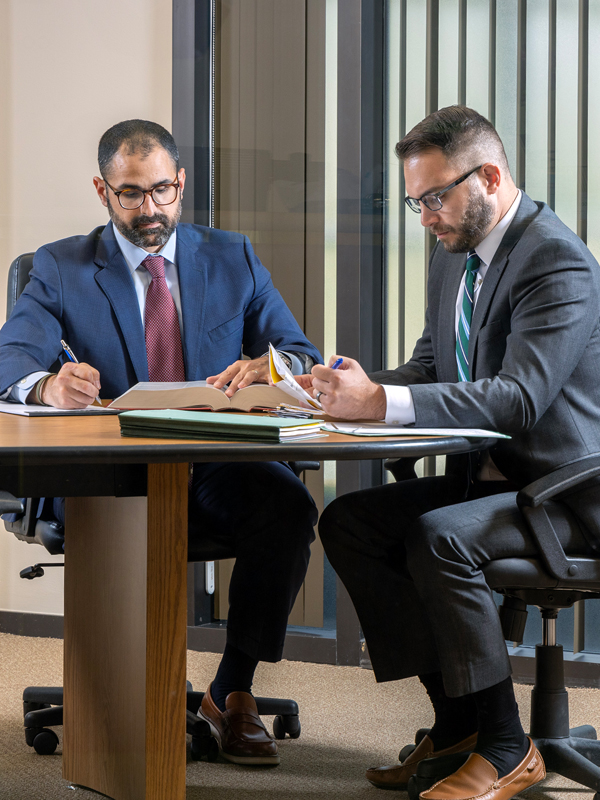 Contact Us
Fill out the form or call us at (603) 883-4100 to schedule your free consultation.