Child Passenger Safety Week: September 18-24, 2016
Every 33 seconds, one child under the age of 13 is involved in a crash. Many times deaths and injuries can be prevented by proper use of car seats, boosters, and seat belts.
A lot of us have spent our childhood riding in cars before seat belts were mandated. We remember sliding around the bench seats or even riding in the back of pick up trucks. If we made it to the present unscathed, it was probably a matter of luck. Since seatbelts were mandated, statistics have shown that seatbelts and child restraints do save lives.
Reducing the Risk 2
In the United States, motor vehicle crashes are a leading cause of death among children. In 2013, 638 children ages 12 years and younger died in motor vehicle crashes, and more than 127,250 were injured. But parents and caregivers can make a lifesaving difference.
Whenever you're on the road, make sure your child passengers are buckled in age- and size-appropriate car seats, booster seats, or seat belts. The safest place for children of any age to ride is properly buckled in the back seat.
Data shows that:
In 2013, restraint use saved the lives of 263 children ages 4 years and younger.
Car seats reduce the risk of death in car crashes by 71% for infants and 54% for toddlers ages 1 to 4.
Booster seats reduce the risk for serious injury by 45% for children ages 4 to 8 years.
Between 1975 and 2013, child restraints saved an estimated 10,421 lives of children ages 4 and younger.
All children aged 12 and under should ride properly buckled in the back seat. Airbags can kill young children riding in the front seat. Never place a rear-facing car seat in the front seat or in front of an airbag.
Safety Belt Laws
There are mandatory safety belt laws in all states except New Hampshire. In some states, these laws cover front-seat occupants only, but belt laws in 28 states and the District of Columbia cover all rear-seat occupants, too. 5
Today, people often (but not always) buckle up automatically – not only because it's the law, but because it makes sense to have that protection in event of an accident.
With some exceptions, including a medical condition or disability that would make seat belts themselves injurious and drivers and passengers of vehicles made before July 1966, all drivers and passengers in Massachusetts who are 13 years old and older must wear seat belts.
Children must ride in federally approved child safety seats until they are at least 8 years old or over 57 in tall.3
Children older than 8 years old or taller than 57 in tall must wear safety belts.3
In New Hampshire, kids under 18 years old must wear a seat belt. The Department of Safetystrongly recommends safety belts for every driver and passenger. 4
Seatbelts 6
Buckling up on every ride is the single most important thing a family can do to stay safe in the car. Seat belts save more than 13,000 lives a year.
Hard Facts
Compared with other age groups, teens have the lowest rate of seat belt use. Only 53 percent of high school students reported always wearing a seat belt when riding with someone else.
Top Tips
Use a booster seat with the vehicle lap AND shoulder safety belts until your child passes the following Safety Belt Fit Test:
Be sure your kids are ready for a seat belt by giving them the following Safety Belt Fit Test:
Your children's knees should bend at the edge of the seat when their backs and bottoms are against the vehicle seat back; and the vehicle lap belt should fit across the upper thighs. The shoulder belt should fit across the shoulder and chest. Children are usually between 8 and 12 years old when the seat belt fits them properly.
Once your children pass the Safety Belt Fit Test, teach them the importance of using seat belts on every ride, whether they're with you or not. This is a habit you can instill at an early age. If they learn this lesson early, they'll be more likely to buckle up when they're older or when you're not around.
Kids are VIPs – just ask them. VIPs ride in the back seat, so keep all kids in the back seat until they are 13.
When adults wear seat belts, kids wear seat belts. So be a good example and buckle up for every ride. Be sure everyone in the vehicle buckles up, too.
A lap and shoulder belt provides the best protection for your children and should be used on every ride.
We know kids like to slouch or lean against the windows during the drive, but it makes a difference in terms of safety. Have your children sit upright when using seat belts.
'Seat Belts Save Lives' isn't just a slogan. Make sure you and your children use seat belts every time you're in a vehicle.
Child Safety Seats
The NHTSA has put out a great infographic with Child Passenger Safety Tips as well as an infographic about finding the right kind of car seat or booster for your child as part of their SaferCar.Gov campaign.
References
Client Reviews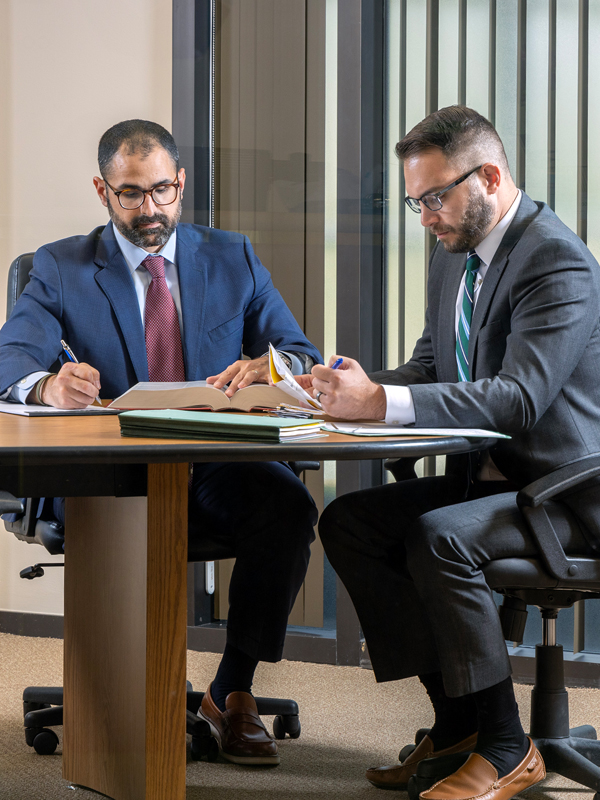 Contact Us
Fill out the form or call us at (603) 883-4100 to schedule your free consultation.