Commonly Asked Medical Malpractice Questions
Medical malpractice occurs when any type of medical or healthcare professional fails to meet the standard level of care, resulting in harm to the patient. This includes failing to take required action or taking inappropriate action. For one to have a viable medical malpractice case, three elements must be fulfilled:
A professional relationship existed between the patient and the medical professional
The medical professional acted beneath the standard of care that another medical professional with the same level of experience and background would have done under the same circumstances
The patient sustained injuries or was harmed in some way
If you suffered injuries as a result of medical negligence, you might have several questions on your mind at the moment. We have compiled a list of some of the most commonly asked questions and their corresponding answers to help shed some light on the matter:
What is the standard of care? When discussing medical malpractice, we often hear the term "standard of care," but what does this actually mean? It essentially refers to how a similarly qualified medical professional would have handled the patient's care in the same or similar circumstances. It falls upon the plaintiff's legal team to establish what the appropriate standard of care is and how it was breached by the defendant.
What are some of the most common types of medical malpractice cases? There are numerous types of medical malpractice cases, though some are much more common than others. These include failure to diagnose or misdiagnosis, birth injuries, emergency room errors, surgical errors, anesthesia errors, and medication errors.
Who can a patient hold liable for medical malpractice? Any health care professional can potentially be held liable for medical malpractice, including the facility or company that employs them. In fact, more than one party can also be held liable. Some of the health care professionals an injured patient can hold liable include doctors, surgeons, nurses, anesthesiologists, hospitals, psychiatrists, and dentists.
What should I do if I believe I was injured by medical negligence? As soon as you come to the belief or realization that the injuries you sustained were caused by medical negligence, it is imperative that you take legal action to ensure you do not exceed the statute of limitations. If you try to bring a wrongful death lawsuit to court once the time has run out on the statute of limitations, it is likely your case will be thrown out and remain unheard. To avoid missing your chance to obtain fair and just compensation, contact a medical malpractice attorney as soon as possible.
What kind of compensation can I receive in a medical malpractice lawsuit? The compensation you can potentially receive will entirely depend on the type of injury you sustained, the level of severity, and the extent of the negligence involved in your case. That said, compensation can cover current and future medical bills, current and future wage losses, long-term disability, long-term care expenses, rehabilitation, pain and suffering, loss of enjoyment of life, and loss of companionship.
Knowledgeable Medical Malpractice Attorneys in New Hampshire
If you sustained injuries as a result of negligent medical care, you have a right to pursue fair and just compensation. To ensure you have the best possible chance of holding the responsible party liable for their actions, you need to retain skilled legal counsel as soon as possible. At Granite Law Group in New Hampshire, our skilled team of medical malpractice attorneys is dedicated to fighting on behalf of those who have been wrongfully injured and is founded on a history of success and knowledge.
Client Reviews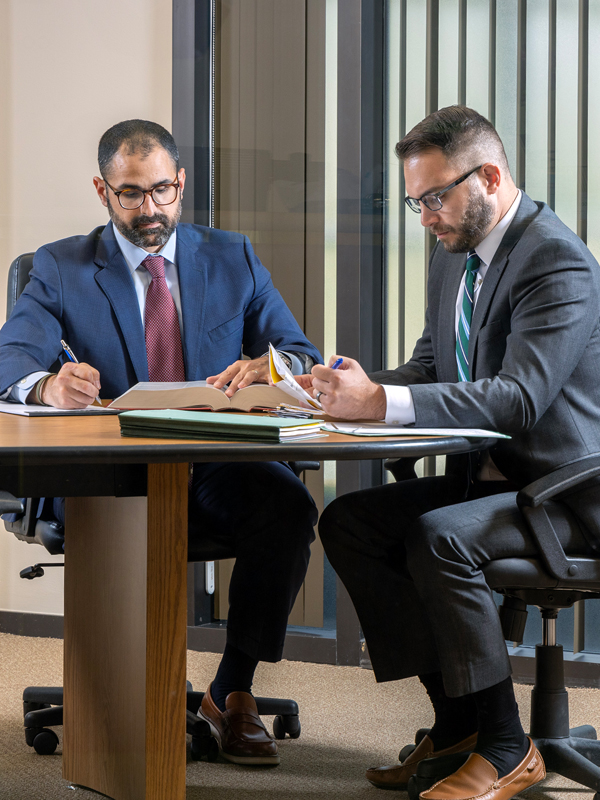 Contact Us
Fill out the form or call us at (603) 883-4100 to schedule your free consultation.