Financial Kickbacks to Surgeons Cause Surge in Surgeries: The Risk of the Physician Owned Distributorship
In many professions, conflicts of interest have to be disclosed to the consumer. For example, if you are a homebuyer and you want to buy a house owned by ABCXYZ Real Estate Corporation and one of the partners of ABCXYZ Real Estate Corporation is a licensed real estate agent, then said agent must disclose to all potential home buyers that he or she has an interest in the real estate being sold. If a lawyer is contacted by a new client who wants to proceed with a case against John Doe and said lawyer or firm previously represented John Doe, the lawyer would need to disclose this conflict of interest and in most cases would not be able to represent the new client in his or her case against John Doe.
Why Does the Same Transparency and Disclosure Not Exist for Those in the Medical Profession?
The Senate Finance Committee has issued a report about Physician Owned Distributorships which has revealed a complete lack of transparency, and a high rate of conflict of interest between physicians and these "physician owned distributorships" (PODs). The Department of Health and Human Services Office of the Inspector General describes PODs as "physician-owned entities that derive revenue from selling, or arranging the sale of implantable medical devices ordered by the physician owners for use in procedures the physician owners perform on their own patients at hospitals or ambulatory surgical centers." In plain English that means that physicians are given a financial kickback for using products from a company in which they have an ownership interest. PODs are most prevalent in the area of spinal surgery.
It is no surprise then that the rate of spinal surgery in hospitals which purchased POD devices were three times more than hospitals overall. The committee report further revealed that surgeons who participated in a POD saw 24% more patients and performed fusion surgery nearly twice as often as non-participating surgeons.
Why Should the Average Patient be Upset?
Surgery should never be taken lightly. It is a major medical procedure often with many potential complications and varying outcomes. When a surgeon recommends surgery to a patient, the patient is often strongly inclined to follow the doctor's advice. If the physician is getting a financial incentive to use a product in a spinal fusion, and as the Senate Committee report revealed, is therefore more inclined to perform a spinal surgery on a patient, then there is an inherent conflict of interest which may compromise a surgeon's judgment and not provide for the best care or interest of the patient.
How would you feel if you discovered the painful surgery you endured could have been avoided or that alternate treatment options existed but your surgeon steered you towards surgery because of the financial kickback he or she would receive from the device(s) installed into your body during the surgery? It gets worse. The Committee also determined that surgeons then would perform revision surgery to replace previously implanted hardware with the same of nearly equivalent hardware that was sold by the PODs. Now the consumer not only had to go through surgeon once but twice or more only to be implanted with the same kind of devices. These replacements may also be medically unnecessary and puts certain patients like the elderly at a high risk as they are less physically capable of withstanding the rigors on spine surgery.
Still not Angry Enough?
Consider who pays for most of these surgeries. Many patients are recipient of Medicare or other federal health plans. Who pays for the majority of those plans? Tax payers like you and me.
The government recognizes this and has implemented a variety of measures to limit fraud to these government health systems. There are three laws that directly related to these PODs. The first is the Anti-Kickback Statute which prohibits offering, paying, soliciting or receiving anything of value to induce or reward referrals or to generate federal health care program business. The second is the 42 U.S.C. § 1395nn, the Physician Self-Referral Law, also known as Stark Law which prohibits physicians from referring Medicare patients for designated health services to any entity in which a physician (or immediate family member) has a financial relationship. This law further prohibits hospitals from submitting claims to Medicare for services resulting from this prohibited referral. The third law is known as the Physician Payments Sunshine Act which requires manufacturers of pharmaceuticals, biological devices, and medical supplies that bill to any federal health care programs to report "any payment or other transfer of value" to physicians and teaching hospitals. The law also requires group purchasing organizations (GPOs) and manufacturers to report ownership or investment interests of physicians or immediate family members to the Center for Medicare and Medicaid Services (CMS). PODs are a subset of GPOs.
So with so many laws protecting tax payers and patients from these illegal kickbacks, why have PODs had such success? First, there is a stunning lack of transparency in the POD industry. PODs rarely comply with any financial disclosure requirements thereby making it difficult to determine who is in a POD, how many PODs esit and where a particular POD is operating. The Committee Report revealed that one third of hospitals in the sample had purchased spinal devices from PODs but 40% of the hospitals that had purchased from a POD were unaware that they were in fact dealing with a POD. Further, 94% of the hospitals that purchased from a POD did so at the recommendation or preference of the surgeon. Hospitals ranked surgeon preference over quality and effectiveness of the devices as factors influencing their purchase decision.
Sixty five percent of the hospitals purchasing PODs required physicians to disclose to them any ownership stakes in device companies. That leaves 35% of hospitals not requiring any disclosure. Further of all those that requires disclosure, only 8% required that the surgeon disclose to the patient said ownership interest.
The lack of reporting on behalf of PODs, the physician owners, and the hospitals involved has sparked several high profile cases with the Department of Justice. One such high profile case involved a Dr. Aria Sabit, a physician who practiced in California and Michigan. In short, in May 2010, Dr. Sabit bought a 20% ownership in Apex Medical Technologies LLC, a California POD. He then began using their products in his surgeries. His surgeries increased 57% following his investment in Apex. Many of Dr. Sabit's patients faced poor outcomes and serious complications. In fact, two of his patients died and twenty-eight other patients sued for medical malpractice. In December 2010, only a mere seven months after Dr. Sabit invested in Apex, the doctor was suspended from the hospital. He lost his license to practice medicine in 2014. Further he was arrested in November 2014 during an attempt to flee the country. He was charged with health care fraud and conspiracy to commit health care fraud, as well as unlawful distribution of a controlled substance. His illegal kickback scheme resulted in more than $11 million in fraudulent Medicare claims being submitted.
Assistant Attorney General Leslie R Caldwell said following the submission of Dr. Sabit's guilty plea: "Doctors who sell their medical judgment and ethics for personal profit endanger the lives and safety of vulnerable patients who count on their advice to make life altering decisions."
What can Patients Do?
Surgery is a major decision and should not be taken lightly. Patients need to learn to advocate for themselves. Ask questions.
Ask your provider if they participate in any POD.
Ask how many times they have implanted or used this particular device.
Ask about the pros and cons of each recommended device and surgery.
Research the device the surgeon wishes to implant in your body.
Research the surgeon. How long have they been working in a particular field? Have they written any articles or given any talks on your condition or the surgery recommended to you?
Ask how often patients require a revisionary surgery following the initial procedure.
Ask for a second opinion if you are still uncertain.
Assuming that the POD or provider is in compliance with the Sunshine Act, you can also search Open Payments [https://www.cms.gov/openpayments/] to see any financial payments made to a physician.
In many cases surgeries are necessary and can result in a better quality of life but as many surgeries come with complications and risks you want to ensure you can maximize your potential for a positive outcome.
Were you or a loved injured in an accident or a victim of medical malpractice? Contact the attorneys at the Granite Law Group for a free case evaluation. Call 603-883-4100. Licensed in Massachusetts, New Hampshire and New York.
References
An Update on Key Issues and Areas of Congressional Concern
DOJ, Detroit-Area Neurosurgeon Admits Causing Serious Bodily Injury to Patients in $11 Million Health Care Fraud Scheme (May 22, 2015)
Client Reviews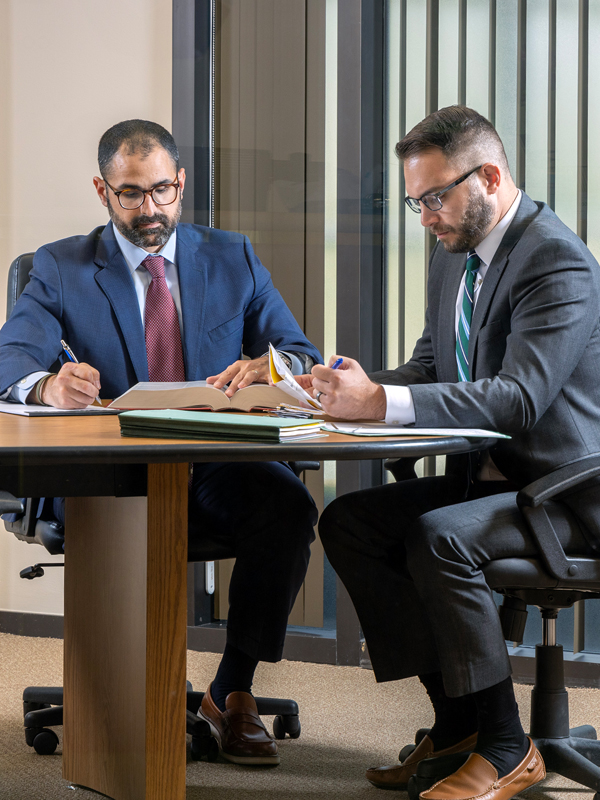 Contact Us
Fill out the form or call us at (603) 883-4100 to schedule your free consultation.