Joe Russo Presents at Nhaj Personal Injury Fall Forum
Attorney Joe Russo was selected to be one of the presenters at this year's Personal Injury Fall Forum hosted by the New Hampshire Association for Justice (NHAJ), a preeminent statewide professional organization of trial attorneys committed to ensuring that those who have been injured due to the negligence of others receive justice through the legal system.
The day-long event, entitled "Facts Tell; Stories Sell: Persuasive Storytelling," was held at the SERESC Conference Center in Bedford, NH. The forum presenters were asked to discuss the techniques and strategies they used in cases in which they obtained an extraordinarily successful result. This year, Mr. Russo gave a presentation entitled, "The Early Expert Gets the Worm."
After coming off a $5.5M settlement this summer, Attorney Russo discussed the approach he takes with his bigger cases. The message was simple, but rarely practiced: "prepare your case like it is going to trial from the second your client walks through the door. Period. This is the only way to maximize the value of the case."
Attorney Russo received resounding approval from his peers when he courageously addressed what everyone was thinking: "I am sick and tired of these insurance adjusters telling us we can't get high numbers in New Hampshire." He went on to encourage the group, saying, "We are a talented bar. There is no reason why we shouldn't be consistently getting these numbers."
The presenters and audience members included some of the best trial attorneys in New Hampshire.
Client Reviews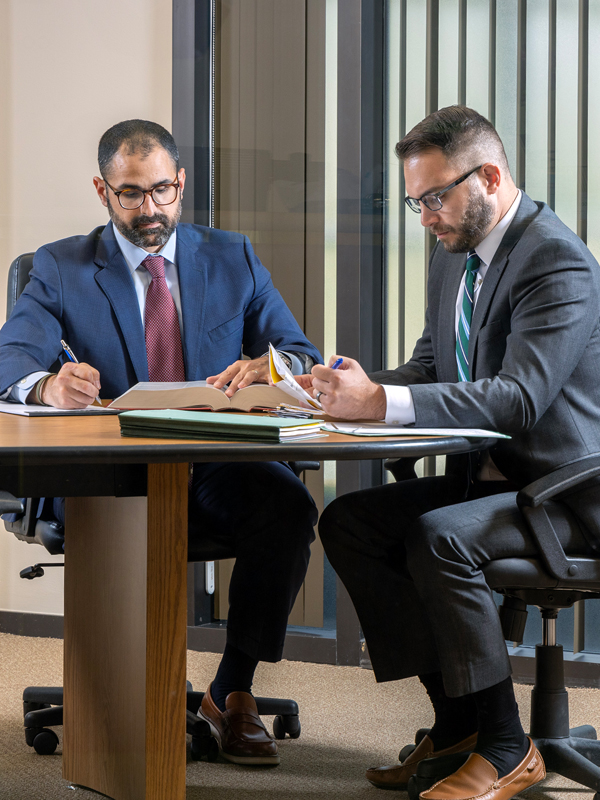 Contact Us
Fill out the form or call us at (603) 883-4100 to schedule your free consultation.