Man Struck by a Train in Ayer
On May 2, 2018, the Massachusetts Bay Transportation Authority reported an accident outside of the commuter rail train facility in Ayer. At approximately 2 P.M., Transit Police officers received a report that the Fitchburg Commuter Rail Train had struck a pedestrian. EMTs, Ayer Fire, and Transit Police units all quickly responded to the report.
About 400 yards from the station, police found the man, who they estimated to be about 33 years old. EMTs rushed the victim to a nearby hospital, where doctors pronounced him dead as a result of his injuries. The police have not released the victim's name.
While police investigated, the train was stalled on the track from the impact until around 4:50 P.M. The initial report from the Transit Police Department stated that the victim was seemingly trespassing on the right of way just west of the station. The inbound train on Track 1 struck the victim while he was carrying a bike.
Hundreds of train fatalities like this one occur every year. According to the Federal Railroad Administration, 1,080 pedestrians died in 2017 as a result of trespassing on a railroad. Sadly, families of these victims rarely contact a personal injury attorney, believing they do not have a claim due to the nature of the accident. While injury cases involving trespassing are complicated, they are not a lost cause. Don't wait to involve a lawyer who can help your family seek the justice you deserve.
Contact Our New Hampshire Personal Injury Attorneys Today: (603) 883-4100
At the Granite Law Group, our lawyers are dedicated to helping clients get the compensation they deserve. We take the time to analyze the details of the accident, recreate the scene, and use the evidence to build a solid case for your injury or wrongful death claim.
Contact our New Hampshire personal injury attorneys today at Granite Law Group – (603) 883-4100.
Client Reviews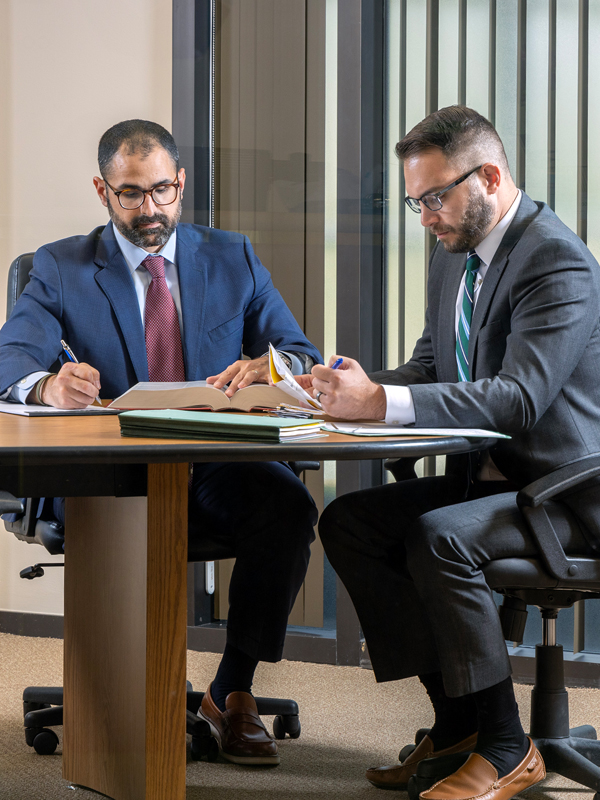 Contact Us
Fill out the form or call us at (603) 883-4100 to schedule your free consultation.