Navigating the Medical Malpractice Tribunal Process
When you decide to bring a malpractice claim against your physician or healthcare provider, you can expect to encounter many obstacles before you receive compensation for injuries. If you're filing in the state of Massachusetts, however, you will have to deal with one particularly difficult challenge: The medical malpractice tribunal.
Comprised of panel of experts, a medical malpractice tribunal serves as the gateway for all malpractice lawsuits in the state. In order to even begin presenting your case to a judge or jury, you'll need to make it through this rigorous process first. Our Massachusetts personal injury attorneys at the Granite Law Group have won millions on behalf of our clients who were injured by a doctor's negligence, and we're intimately familiar with how to successfully navigate a medical malpractice tribunal. We can also help New Hampshire clients facing the equivalent process in that state.
In this post, we'll answer some of the most commonly asked questions about tribunals, and explain why hiring qualified legal counsel is so crucial to success.
What is a Medical Malpractice Tribunal?
Instituted in 1976 to limit frivolous lawsuits, a medical malpractice tribunal is responsible for reviewing all the evidence in a malpractice claim, and then deciding whether that claim has enough merit to begin litigation. Massachusetts law makes the tribunal a mandatory step in the medical claims process. Many states have passed similar legislation using terminology like "medical review panels" or "screening panels," although in states like New Hampshire, the screening process can be waived by the defendant.
In Massachusetts, a medical malpractice tribunal is composed of a licensed physician or specialist in the practice area of your claim, an attorney, and a court judge. The Massachusetts Medical Society (MMS) is responsible for staffing tribunals with physician volunteers.
What Can I Expect from a Tribunal?
According to MMS, more than 16% of all malpractice cases are thrown out during the tribunal process, or nearly 1 in 5 claims. While the majority of claims are indeed approved for litigation, getting there requires a significant effort – and compelling proof – from the plaintiff's side.
You can expect to be questioned about your experience in great detail during a tribunal hearing, and this process can be incredibly difficult without an attorney to help you field more complex questions. You will also need to present strong evidence that the doctor or staff member did not uphold the standard of care during your procedure, and effectively summarize your arguments in writing. Lastly, you will need to make a short presentation to the tribunal.
After considering all the evidence, including clinical explanations from the physician member, the tribunal will rule on your claim. If they decide to dismiss, there's nothing else you can do to pursue the claim beyond that point. If the tribunal rules in your favor, however, you will still need to post $6,000 in bond to proceed, or the case will also be dismissed.
Why Do I Need a Medical Malpractice Attorney?
In any legal hearing, having a qualified attorney by your side is an invaluable asset. Because lawyers are trained in the art of argument, both written and verbal, they can answer questions on your behalf and help the tribunal understand your claim from a legal standpoint. While tribunal members usually try to be as impartial as possible, the truth is that these panels are often motivated to be unduly skeptical about medical malpractice claims, ignoring the pain and suffering of the people they examine.
At the Granite Law Group, a major portion of our practice is dedicated to assisting clients with medical malpractice claims. Whether you live in New Hampshire or Massachusetts, we can accurately present the evidence of your claim before a medical tribunal or pre-litigation screening process, increasing your chances of receiving compensation for a serious injury.
Ready to speak with our Massachusetts medical malpractice attorneys? Call us at (603) 883-4100 for a free consultation.
Client Reviews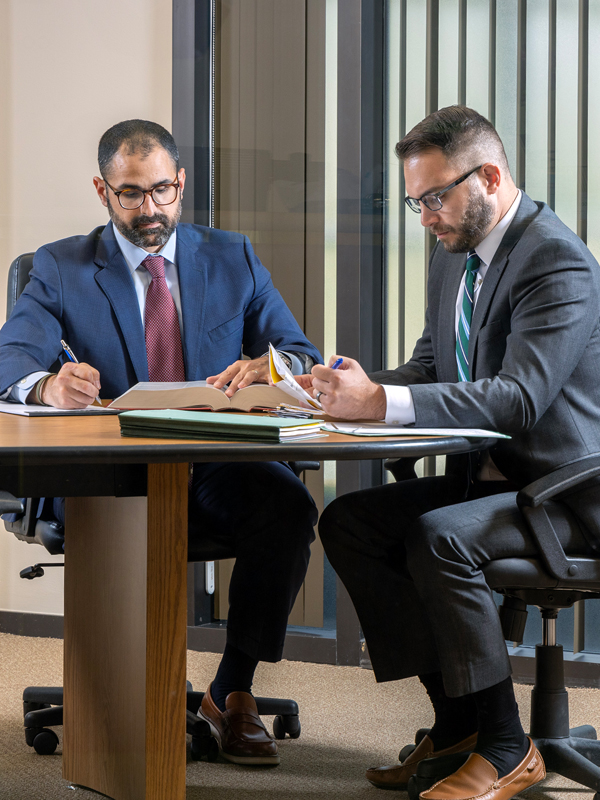 Contact Us
Fill out the form or call us at (603) 883-4100 to schedule your free consultation.