2018 is flying by! With this in mind, we wanted to take a moment to update you on the news of the Granite Law Group, including our involvement in local charity functions and the recent recognition of one of our attorneys.
Pucks & Paddles Charity Event
At the Granite Law Group, we care about helping people in our community, which is why we recently got involved with the first-ever Pucks & Paddles Charity Event. Located at the Royale Boston on February 15, 2018, the event allowed participants to bid and partner with members of the Boston Bruins for a ping pong tournament. Our attorney, Joe Russo, attended the event with our partners at 98.5 the Sports Hub, and promoted the event with advertising on the station.
This first-ever Bostin Bruins Foundation Ping Pong competition raised $110,000 in proceeds for the Floating Hospital for Children at Tufts Medical Center. "We're really proud of that," host Patrice Bergeron noted. "It's a big number, and everyone is working hard – the Boston Bruins Foundation and everyone involved in making this event possible."
New Hampshire Association for Justice
Attorney Joe Russo was also selected to host the New Hampshire Association for Justice (NHAJ) Motor Vehicle Accident Peer Group. NHAJ is an association of attorneys that continually aims to protect the rights of those who have suffered from an injury. The association hosts a variety of events and peer groups throughout the year and recognizes exemplary members through honors and awards.
As chair, Russo will help run the Motor Vehicle Accident Peer Group's quarterly meetings and guide discussions regarding accident and collision cases throughout New Hampshire.
The National Trial Lawyers Top 40 under 40
The National Trial Lawyers recently listed Attorney Joe Russo on their 2018 New Hampshire Top 40 under 40 list. The mission of The National Trial Lawyers is to encourage excellence and diversity throughout the legal profession. It encourages members to participate in educational programs and supplies participating lawyers with networking resources. This recognition showcases Joe Russo's dedication and commitment to the practice of personal injury law.
Contact Us Today for a Free Consultation – (603) 883-4100
At the Granite Law Group, we believe in going above and beyond for our clients. With multiple 6-figure recoveries in 2018 alone, our personal injury lawyers have proven their dedication and capability to representing clients like you.
Contact our New Hampshire personal injury lawyers now to get started: (603) 883-4100.
Client Reviews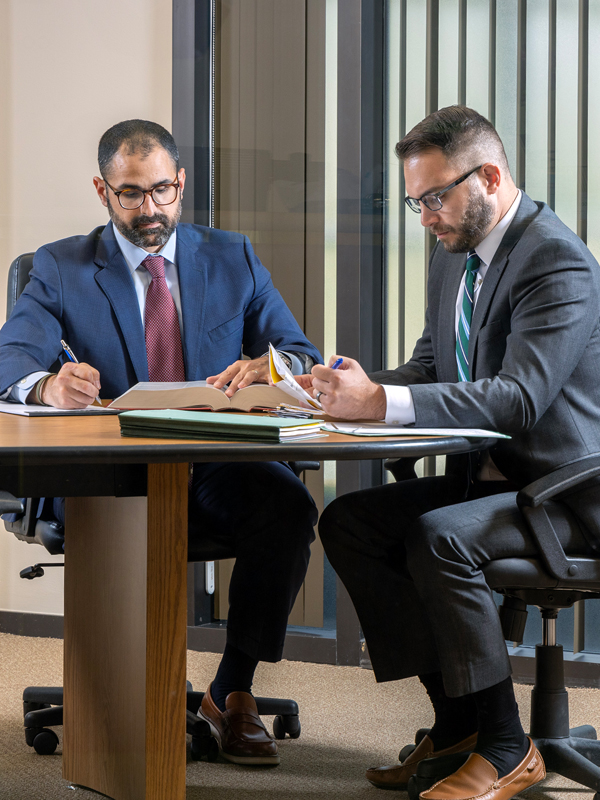 Contact Us
Fill out the form or call us at (603) 883-4100 to schedule your free consultation.