Salem Teen Commits Suicide, Parents Sue School Administrators
Parents of Suicidal Teen File Lawsuit Against Wediko School in Windsor
Alyssa and Thomas Nickerson III are suing the Wediko School in Windsor, alleging that faculty members should have acted to prevent the death of their 18-year-old son, Tommy, who was a student at the school until May of 2017, when he stormed off campus and committed suicide.
The lawsuit, which the couple filed in the Rockingham Superior Court with Attorney Joe Russo, accuses the Wediko School of 14 separate instances of negligence, 7 of which involve specific staff members at the school. The parents allege that the school failed to provide appropriate care and attention for their son, despite being an institution dedicated to helping teenage boys with social, mental, emotional, and academic difficulties. Tommy's parents claim he did not receive the supervision, medication, or individualized care he needed to manage his mental health challenges and preserve his life.
He had previously been diagnosed with autism, mood dysregulation disorder, AD/HD, depression, and anxiety and had undergone myriad treatments, medication regimens, and unproductive attempts to alter his destructive behavior. In September 2016, Tommy received a neuropsychological analysis, at which point his parents were told that he needed 24-hour supervision, plenty of structure, and additional support in order to prevent him from being a danger to himself and others.
Parents Allege Inadequate Attention From Faculty & Negligent Inaction by School Staff
This is what Tommy's parents expected he would receive when he enrolled at Wediko. However, despite Tommy sharing thoughts of suicide with his residential counselor in January 2017 and another counselor in April 2017, Tommy's prescriptions remained at the lowest dose and no changes were made to keep him safe, the lawsuit alleges. In May 2017, Tommy was reprimanded at school for something he posted to social media, which made him visibly distressed. On his last morning at the school, a teacher told him to turn off his music, which prompted him to angrily leave the classroom.
Two teachers noticed that Tommy was upset and angry and allowed him to leave the classroom to collect his thoughts on an outdoor porch. However, instead of cooling off, Tommy walked off into the woods nearby. The teachers saw him leave but did not pursue him and no one from the school called the police until two and a half hours later.
An hour and a half after police were notified of Tommy's disappearance, members of law enforcement discovered Tommy's body and concluded that he had committed suicide.
Personal Injury Attorneys Serving Victims of Negligence in New Hampshire
At Granite Law Group, we serve individuals and families who have suffered as a result of the negligence of others. Our entire team of New Hampshire personal injury lawyers works long hours, day in and day out, in order to make sure that none of our clients are forced to absorb the cost of the recklessness of another person or entity. If you have experienced injury or loss due to someone else's inattention or careless behavior, allow us to come alongside you and help you pursue just compensation.
Call (603) 883-4100 or contact us to schedule your free, confidential consultation today.
Client Reviews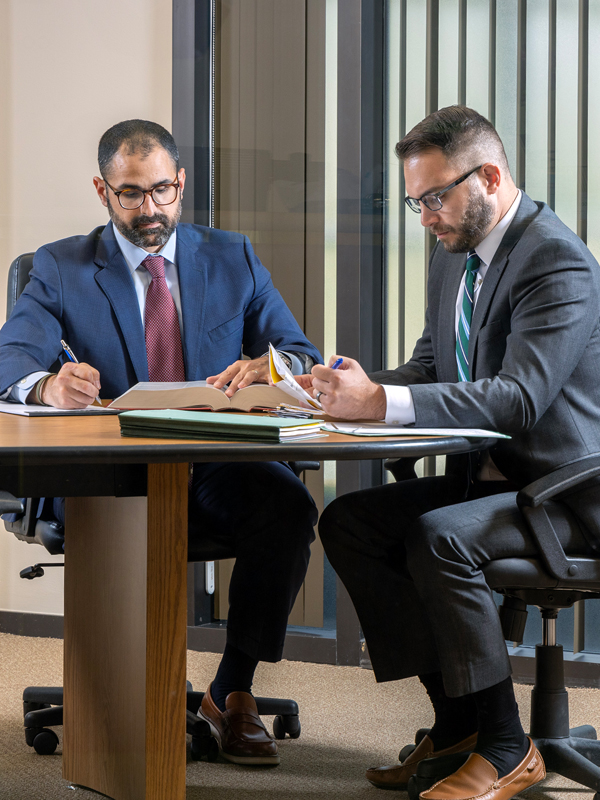 Contact Us
Fill out the form or call us at (603) 883-4100 to schedule your free consultation.