What Should I Do After a Car Accident?
Following a car crash, there are several things you need to do to stay safe and build your personal injury case. Our firm has represented countless clients who have been injured by negligent or reckless drivers. We want you to be informed regarding steps to take after a car accident.
Following a car crash, you should:
Remain at the scene. If you are involved in a car accident, you need to stay at the scene. You should pull over and check on the safety of everyone involved. If you leave the scene, your driver's license may be suspended, and your driving privileges could be revoked.
Call 911. If you are injured, it is important to call 911, or to have someone else call 911 to report the accident. It is also important to notify the local New Hampshire police, highway patrol, or sheriff department. If you are not injured, you should assist others. However, it is best to wait for emergency medical personnel to move injured victims.
Exchange necessary information. In New Hampshire, you are required to provide certain information to those involved in an accident. This includes your name, contact information, and address, as well as your driver's license number. You should also provide your auto insurance information, if available, and write down the license plate numbers of all vehicles involved.
Gather evidence. It is important to gather evidence to support your personal injury claim. This involves taking pictures of all the property damage, as well as getting the contact information of witnesses. It is also important to see a doctor after a crash, even if you feel uninjured, because some injuries may not exhibit symptoms immediately.
Report the accident to the New Hampshire DMV. If your accident resulted in injuries or death, or if it resulted in property damage above $1,000, you will need to file a Motor Vehicle Accident Report within 15 days (unless a police report was filed). Failure to do so may result in misdemeanor or felony charges. It is important to keep a copy of the accident report for your records, and to mail the form directly to the Department of Safety Accident Section.
What Happens If I hit a Parked Car?
If you crash into an unattended car in a parking lot, on the curb, or in a driveway, it is your responsibility to make an effort to find the owner. If you are unable to find the owner, you must leave a note with your name and contact details, as well as a brief description of the accident. Failure to do so may result in license suspension and other penalties.
Call Our Experienced New Hampshire Car Accident Attorneys Today at (603) 883-4100
At Granite Law Group, we have obtained million-dollar settlements on behalf of our clients. If your accident was caused by a drunk, negligent, or reckless driver, we will conduct an investigation to build your case. From start to finish, our New Hampshire car accident lawyers will fight tirelessly on your behalf as you seek justice from those responsible.
Contact our firm today to receive a free consultation. We provide services in Spanish for your convenience.
Client Reviews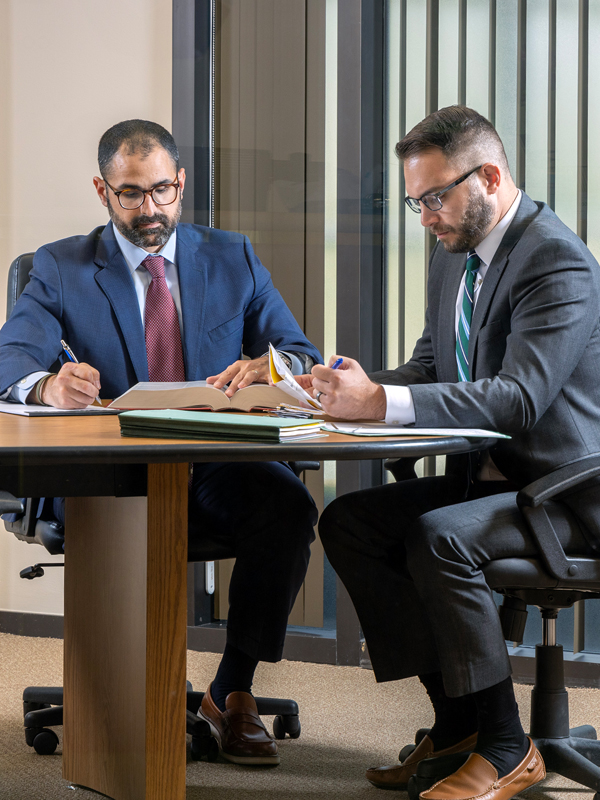 Contact Us
Fill out the form or call us at (603) 883-4100 to schedule your free consultation.