Wrongful Death Suits: Seeking Justice for Families Who Have Lost Loved Ones
No family should ever have to face losing a loved one due to someone else's negligence or wrongful behavior. Unfortunately, at Granite Law Group we know this is a tragic reality for many people across the country. In such cases, families can turn to a wrongful death lawsuit to seek justice for their loss. A wrongful death case is a civil action that allows the deceased person's family or dependents to hold the responsible party accountable for knowingly or negligently causing the death of another person and receive compensation for the damages they have suffered. It is a powerful tool for families to seek justice and closure to hold those responsible for their loved one's death accountable.
What Constitutes a Wrongful Death Lawsuit?
When the death of an individual is caused by the careless, reckless, or deliberate actions of another person, their surviving family members or dependents may file a wrongful death suit in civil court. This allows families to seek justice for their loved one's death by seeking damages such as medical bills, lost wages, and emotional suffering. It is important to note that a wrongful death lawsuit is not a criminal charge and does not always result in jail time for the defendant. Instead, the purpose of this type of lawsuit is to compensate the surviving family members for the losses associated with the death of their loved one.
Why Do Families File Wrongful Death Suits?
Families of those who have lost their lives due to the negligence or intentional harm of another individual, company, or organization have the right to seek justice and compensation for their loved one's death. In many cases, wrongful death lawsuits can help bring closure to the victims' families by holding the responsible parties accountable and providing financial compensation for medical bills, funeral expenses, and loss of income.
When the law fails to incarcerate a wrongful death lawsuit can also provide closure for families with unanswered questions about their loved one's death. When faced with a tragedy like this, seeking answers and a sense of closure is natural. Wrongful death lawsuits can help provide both by uncovering the truth behind the incident and seeking justice for your loved one.
At Granite Law Group, we understand how difficult this time can be for families. That is why we take great care to provide compassionate representation and aggressive advocacy to our clients as they fight for justice in wrongful death lawsuits. We understand the legal complexities of wrongful death claims and work tirelessly to ensure our client's rights are fully protected.
How Can a Wrongful Death Lawyer Help?
Our team of accomplished litigators has decades of experience in making a wrongful death claim. The lawyer can guide the surviving family members through the legal process, ensuring they understand their rights and how to make a claim for damages. They will also advise on the various types of damages available to the family and help them assess whether they are eligible for such damages.
When making a wrongful death claim, the lawyer will help gather evidence proving that a wrongful death occurred. This includes medical records, witness statements, and any other relevant information. Following this, the lawyer and family will talk, to not just understand the death but the extent of the damages that have been insurmountable. We will collaborate to evaluate which forms of reparation can be claimed, including financial losses such as earnings or healthcare bills, as well as non-monetary losses such as the lack of companionship or mental suffering.
The lawyer will also help the family file the claim and represent them in court if necessary. They will negotiate with the responsible party to reach an appropriate settlement or work to secure compensation through a jury verdict if needed. Granite Law Group will handle all aspects of the case, including filing paperwork, appearing in court, and negotiating with the defendant's legal team.
We have seen this type of loss tear families apart and cause distress that is irreversible. A wrongful death lawyer is invaluable in helping families seek justice after losing a loved one to aid in their healing. They can ensure that the family is adequately compensated for their loss while providing peace of mind during this difficult time.
It is our mission to fight for the rights of our clients. Let us be your voice! Call (603) 883-4100 for more information.
Client Reviews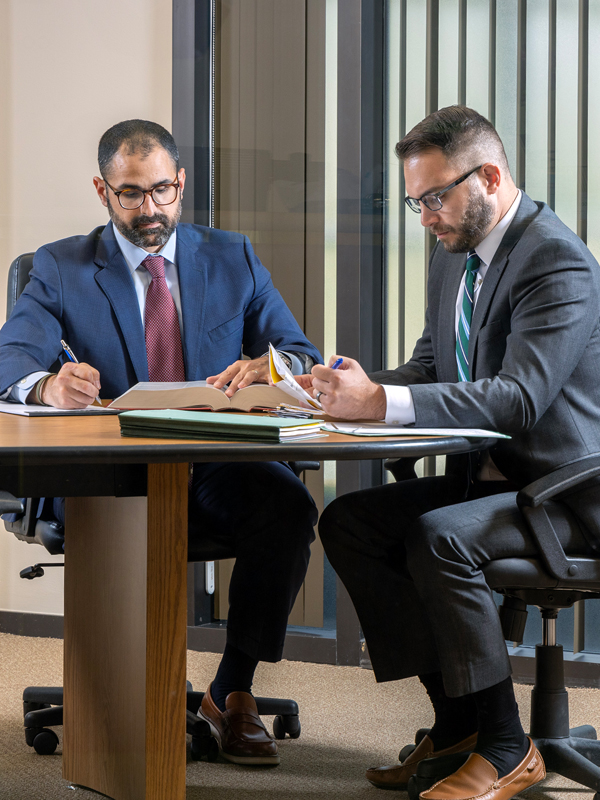 Contact Us
Fill out the form or call us at (603) 883-4100 to schedule your free consultation.