Nashua Personal Injury Lawyers
The vast majority of personal injury claims are based on the common law theory of negligence.  According to the New Hampshire Civil Jury Instructions, negligence is defined as "the failure to use reasonable care. Reasonable care is the degree of care which an ordinary, prudent person would use under the same or similar circumstances. Failure to exercise reasonable care amounts to legal fault if you find that such failure was a legal cause of the accident and injury. When is negligence a legal cause of harm? When the negligent conduct is a substantial factor in bringing about the harm, and if the harm would not have occurred without that conduct."
To establish a claim of negligence, a plaintiff is required to prove the following four elements: (1.) Duty, (2.) breach, (3.) causation, and (4.) damages.
A duty is established when there's a reasonably foreseeable expectation of harm (a motorist owes a duty to those around him), a special relationship (a teacher owes her students a duty of care), or when you create a dangerous condition (a painter erects a rickety scaffold at a job site the collapses on a passerby).
A breach is established when the defendant, by act or omission, fails to use reasonable care. For example, the motorist is speeding and texting which causes a highway collision, the teacher fails to count that all her students got on the bus after the class trip and one of the students goes missing, and the painter assembles a makeshift scaffold out of pieces of bent metal which causes it to collapse.
Causation is established when the breach plays a major role in causing the injury and the injury would not happen without the breach. For example, if the motorist does not speed there is no crash, if the teacher counts all the kids before the class leaves on the bus the student isn't left behind at the museum, and if the painter used the proper materials the scaffold doesn't fall. However, if the plaintiff was drunk and drifted into the lane of the speeding motorist, if the student that went missing decided to sneak out of the museum to go explore the big city, or if the passerby decided it would be funny to do pull ups on the scaffold; then there would be no causation.
Damages come in several different forms. A plaintiff is entitled to compensation for his medical bills, his future medical bills, his lost wages, his lost earning capacity, his pain and suffering, and his future pain and suffering.
A defendant must "take a plaintiff as they find him." That means, if a plaintiff has a pre-existing cardiac condition that caused him to undergo a deadly cardiac arrest after being rear ended at a stop light at 3 mph, then the motorist who caused the crash is liable for wrongful death. Also, a defendant is only liable for the "aggravation of a pre-existing injury." That means, if a plaintiff with a pre-existing cervical spine fusion surgery gets T-boned at an intersection, then the motorist who caused the crash is liable for how much worse the spine becomes, not the difficulties that the plaintiff suffered before the crash. 
At trial, a plaintiff is required to prove these elements by a preponderance of the evidence. This means that "the party with the burden of proof must satisfy you that his/her claims on an issue are more probable than not."
Client Reviews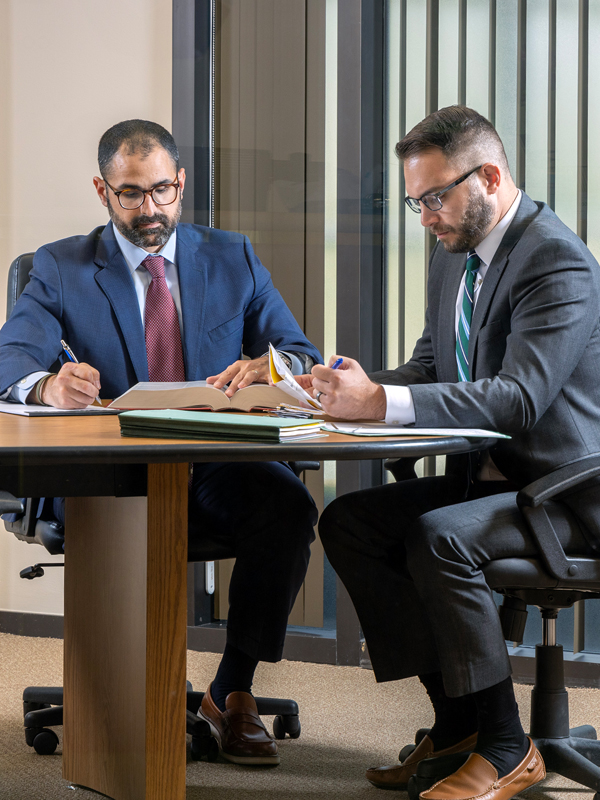 Contact Us
Fill out the form or call us at (603) 883-4100 to schedule your free consultation.